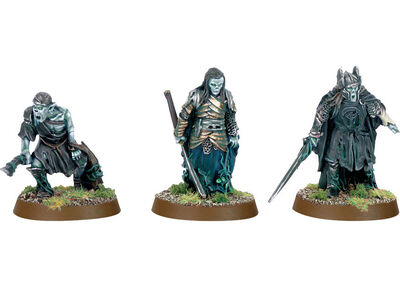 Angmar is a chill place of shadows and ghosts. Ruled over by the Witch-king, it is haunted by all manner of terrible creatures. Trolls, ghosts, and barrow-kings stalk its pathways and lurk in its ruins. With Sauron's will at work across the land, Angmar stirs once more to wakefulness.
COMMON ANGMAR HEROES
Edit
ANGMAR ARMY BUILDERS
Edit
Ad blocker interference detected!
Wikia is a free-to-use site that makes money from advertising. We have a modified experience for viewers using ad blockers

Wikia is not accessible if you've made further modifications. Remove the custom ad blocker rule(s) and the page will load as expected.