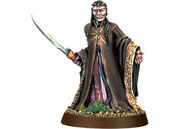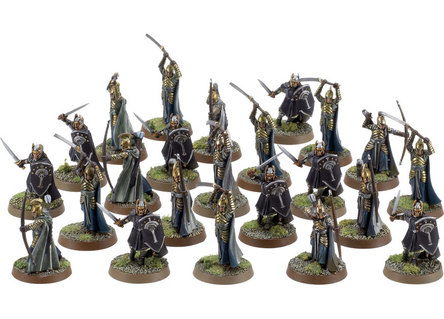 The Elven Kingdoms are the homeland of Elves.
The Elves are stronger then Gondorian Warriors, but cost more points. The Elves are the oldest, wisest and most skilful of all Middle-earth's races. From Rivendell, Lindon, Lothlorien and the Halls of Thranduil, Elf warriors carry their blades against Orc, Troll and evil spirit.
COMMON ELVEN HEROES
Edit
-Elrond -Haldir -Arwen -Gil-Galad -Legolas -Galadriel -Celeborn -Cirdan -Elladan -Elrohir
ARMY BUILDERS FOR ELVEN KINGDOMS
Edit
Ad blocker interference detected!
Wikia is a free-to-use site that makes money from advertising. We have a modified experience for viewers using ad blockers

Wikia is not accessible if you've made further modifications. Remove the custom ad blocker rule(s) and the page will load as expected.