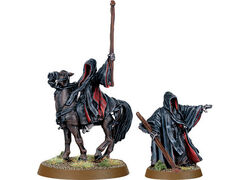 The Undying is one of the seven Nazgûl and is a powerful sorcerer. He has endured long where others have fallen. He is said to be the oldest of the Ringwraiths, and the last to succumb to the wasting influences of the Rings of Power. Through an obsessive mastery of evil magics, the Undying has learnt to draw sustenance from the magics of others, fortifying himself with the magical energy that flows around him.
Statistics
Edit
                  F S D A W C M W FT 

The Undying
References
Edit
Ad blocker interference detected!
Wikia is a free-to-use site that makes money from advertising. We have a modified experience for viewers using ad blockers

Wikia is not accessible if you've made further modifications. Remove the custom ad blocker rule(s) and the page will load as expected.